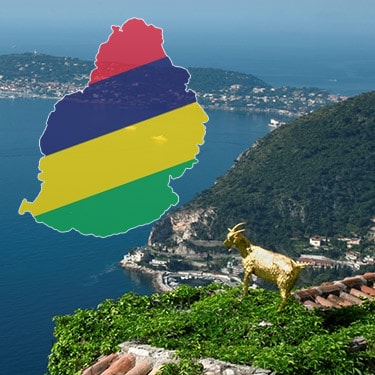 Mauritius invites itself to the Chèvre d'Or
Dinner, Wednesday, May 30, 2018 at the restaurant « Le Stagioni » at the Chèvre d'Or hotel.
Evening in partnership with Constance Prince île Maurice Hotel.
Dinner prepared by Michael Scioli, Chef of Constance Prince & Sandy Scioli, Pastry Chef Sun Resorts
Menu Beverages Included 120 € Per person Food and Wine Agreement.
With the participation of Moët Hennessy Dom Pérignon 2nd Plénitude 2000 served as an aperitif Hennessy Paradis Impérial with Dessert.
Information and reservations (subject to availability):
Mail: restaurant@chevredor.com – Tel: + 33 4 92 10 66 66.
Castle of the Golden Goat – Rue du Barri 06 360 EZE.
Published on 25 mai 2018