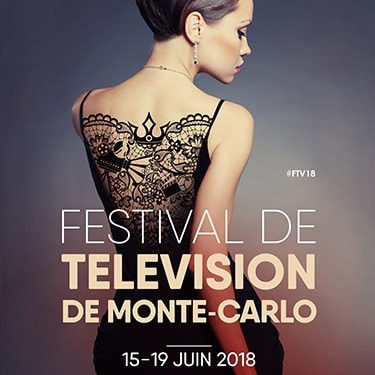 Television's unmissable rendezvous! From 15 to 19 June.
Under the Honorary Presidency of H.S.H Prince Albert II of Monaco, the 58th edition of the Monte-Carlo Television Festival opens at the Grimaldi Forum on Friday 15 June with a glamorous ceremony at which the Premiere of a television programme will be presented in the presence of the filmmakers.
Throughout the week the Festival also offers free encounters with international stars, behind the scenes conferences on the backgrounds to series, screenings, meetings for selfies and dedications.
Red Carpet's atmosphere, a prestigious evening and a VIP Cocktail party are on the schedule for Tuesday, 19 June during the Gala evening, when the world's best TV programmes will be awarded the Golden Nymph at an awards ceremony in the presence of over a thousand guests.
With its VIP PASS offer, the Festival give you the chance to add your name to the prestigious guest list and attend the Festival's official evening under privileged conditions for a unique moment with the stars.
You will be able to attend an exceptional Opening Evening After Party at Jimmy'z de Monte-Carlo, with music by the famous Parisian duo Ofenbach, or be at the Gala Dinner at the Sporting Monte-Carlo's Salle des Etoiles, with the added bonus of a private concert by the well-known DJ Martin Solveig to close the 58th Monte-Carlo Television Festival.
These are unique, royal, glamorous evenings that absolutely must be experienced!
To contact us, reserved or for more information :
vippass@tvfestival.com
www.tvfestival.com
#FTV18
Info & contact: ifremont@phoenixhmc.com
Published on 14 mai 2018